Vandelay Motors
301 N Green Meadows Dr E2
Wilmington, NC 28405
Dutch Sq Industrial Park
Looking for a great mechanic in Wilmington?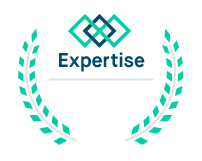 Best Auto
Repair Shop s in
Wilmington
2016
Welcome to Vandelay Motors, your choice for friendly and professional auto repair service in the Wilmington, North Carolina area. From oil-changes and NC State Inspections to major engine repair, our auto repair shop can help when you are in need.
TOP QUALITY AUTOMOTIVE SERVICE
At Vandelay Motors, we offer professional top quality auto repair services at very reasonable prices. We service all types of vehicles, and give the same amount of special attention and care to each.
Be sure to check out the services section of our website to browse through the various services we provide. If you have any questions or would like to schedule an appointment with our mechanics, just give us a call at (910)399-7860.
Oil Change Frequency
Most owner's manuals for newer vehicles will tell you it's acceptable to go 5,000 miles between oil changes under normal conditions, but what exactly is
normal?
Learn More